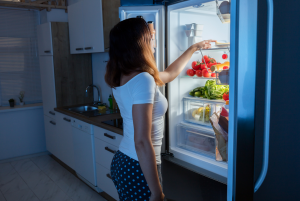 The importance and value of having well-maintained appliances can't be understated. From meats to milk, many foods require refrigeration to ensure they don't spoil before you prepare them. While aesthetics are one of the first considerations that homeowners make regarding their home kitchens, many people today are taking advantage of energy-efficient, space-saving built-in home appliances. Specifically, many people opt for a modern, innovative built-in refrigerator. To help you make an informed choice, you'll find some of the advantages of choosing this type of fridge listed below.
Extra Usable Space – A modern low-height, built-in fridge gives homeowners more cooking and counter space, making it an ideal solution for those looking to save space.
Environmentally Friendly – Built-in fridges manufactured after 2002 are Energy Star certified. Since it's an energy-efficient appliance, installing a built-in refrigerator not only contributes towards going green, but it also helps you cut down on your power bill.
Cohesive, Streamlined Kitchen Décor – A built-in fridge won't protrude out into the kitchen, and instead, gives your cooking space a more streamlined, uniform look. In addition, most modern built-in refrigerators are made of either aluminum or stainless steel, meaning that they often last longer and are designed to complement other modern kitchen appliances.
Thanks to technological advancements, there are many appliance options available today. Visit Quality Kitchens to receive assistance with appliances in Rockville, MD.