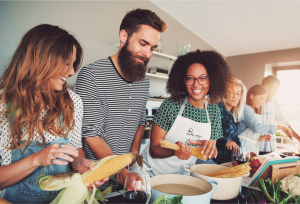 Moving into a new home can be an exciting time. You get to discover places you've never seen before and have the opportunity to start fresh. That fresh start should also include new appliances in Rockville, MD. You need to ensure your house is outfitted with the latest innovations, from dishwashers to toaster ovens. Before you get settled into your new home, take the time to determine what types of equipment you will require.
Figuring What Appliances You Already Have
Most modern homes come with dishwashers, ovens, and even microwaves already installed. If yours does not, these are the three appliances you should acquire first. Dishwashers make it easy to maintain clean and useful dishes, ovens and stovetops are necessary for any type of cooking, and microwaves give you the ability to throw together a quick meal with minimal work.
Even if your home came with appliances already installed, you don't have to settle for what the old owners used. What may have suited their needs just fine may not be the best option for you. On the other hand, if there are connections present but no appliances, a professional team, like the crew at Quality Kitchens, can assist you in selecting the right equipment for your needs, as well as hand the installation process.